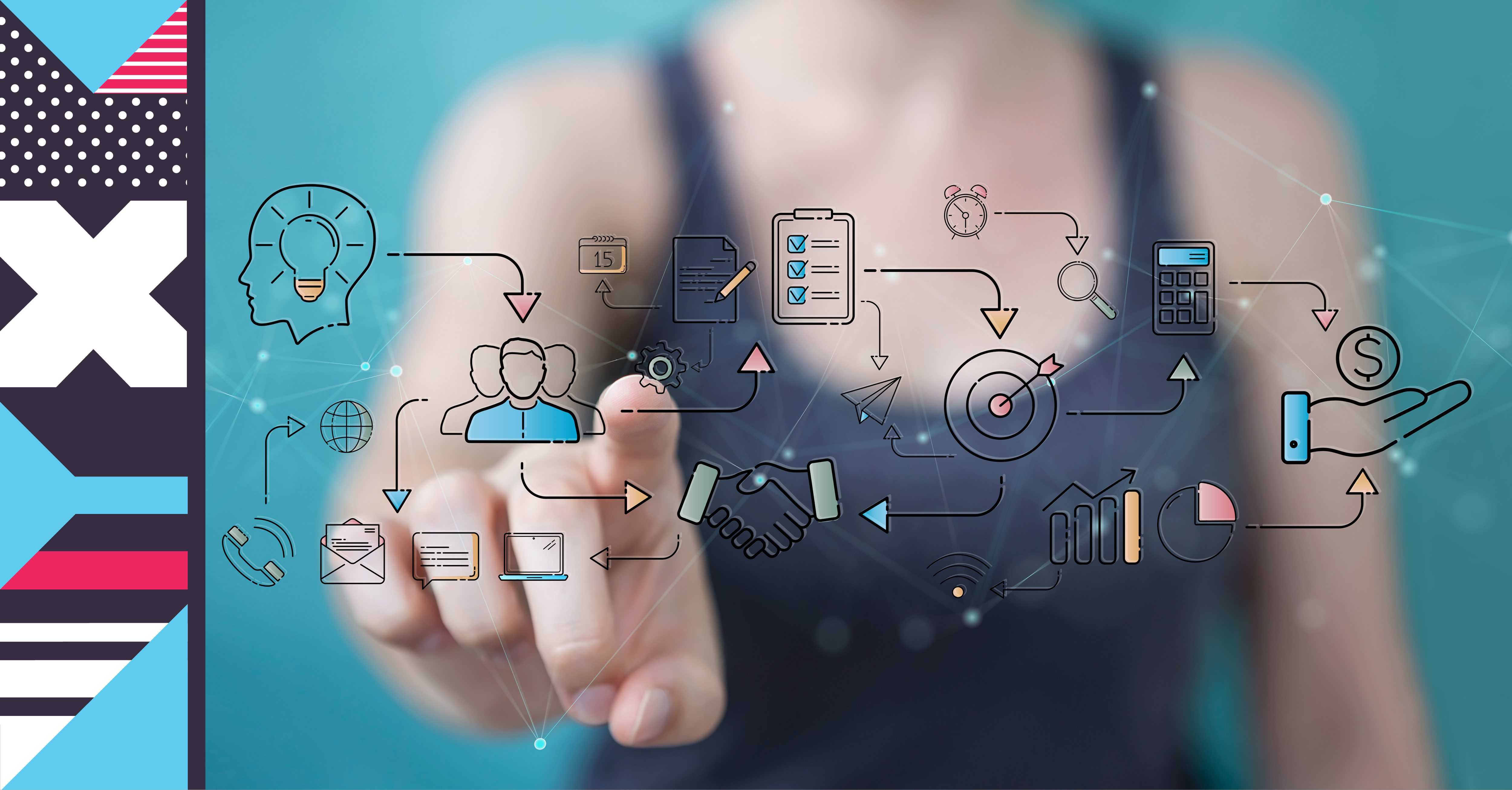 The "customer first" mentality has long been at the heart of many organizations' strategies. But as consumers' habits, behaviors, and expectations evolve, it's become clear that the old ways of thinking about customer service have made many of those strategies obsolete.
In response, many have turned their attention from service to experience, embracing a more modern view that every touchpoint on the customer journey—not just a single transaction—is vitally important. The rise of customer experience (CX) has helped associations adopt a similar approach, developing a strong focus on member experience (MX).
This shift from service to experience—combined with advances in technology—has given rise to new tech platforms that are purpose-built to support organizations' evolving strategies. Today, associations of all sizes and types are turning to experience platforms to help them envision, deploy, and manage all the elements of the member journey. These are creating a new category of member experience platforms or MXPs.
To follow the rise of the MXP, we're exploring what triggered the CX/MX evolution, how accelerations in technology have played a role, and what it means to associations looking to take their member experience to the next level.
The shift from transactional to transformational
The movement from customer service to customer experience began as organizations recognized the need to stretch to meet consumers' evolving needs and expectations. They realized that experience is driven by every interaction, from clicking through a website to chatting with a representative to using a product or service.
Likewise, association leaders have seen that professionals—like other consumers—seek more and different solutions at every turn of their experience. Advances in technology have increased their expectations of digital experiences in their professional communities, and a quest for fast and frictionless access has them asking for more.
Perhaps the most critical takeaway is this: Responding to members changing needs can help you shift from providing transactional to transformational experiences.
The role of digital
Following the thread of transformation, advances in technology have prompted organizations to adjust their strategies and mold their business models to adapt to new realities. But contrary to popular belief, digital transformation hasn't been spurred by accelerating technology. Rather, it's the result of organizations striving to keep pace with their customers.
Much like the evolution of the service-to-experience mindset, digital transformation has been propelled by people's changing expectations. Demand for immediate and always-on access has increased. People expect the availability of tools and resources anywhere, on any device. And they want an experience that's relevant and personalized. Their journeys dictate organizations' strategies, shaping how they provide consistent experiences.
This has paved the way for experience platforms, many of which are designed to meet the needs of organizations navigating digital transformation. The platforms—and their robust features—are helping them deliver greater ease and connectivity and more engaging and impactful experiences to customers and members.
The rise of experience platforms
Associations now know that experience rules when it comes to attracting, engaging, and retaining members and that technology plays a key role. However, many still grapple with how to effectively design and deliver the type of experience members demand.
Enter the Member Experience Platform. An experience platform enables the management, delivery, and optimization of experiences across a member's entire journey. These platforms allow associations to create more compelling experiences, often with an emphasis on personalized content.
How does an MXP differ from the systems associations already use to manage member journeys? Many associations have adopted association management systems (AMS), customer relationship management systems (CRM) or content management systems (CMS). These tools are foundational for storing data, but they have their limits when it comes to powering a truly transformational experience. An MXP allows associations to deliver personalized experiences across channels and member segments —and in doing so, extend their reach, foster stronger connections, and build greater loyalty.
Rather than being transaction-oriented, MXPs are experience-led. They are designed to engage a variety of stakeholders, including staff, members, partners, and sponsors to deliver maximum value over the lifetime of the relationship.
The most robust MXPs equip associations to deliver content and experiences that create a flywheel effect of engagement. The intelligence embedded in an MXP can measure members' habits, uncover insights, and serve them increasingly relevant content that helps them learn and connect with others like them. That level of personalization keeps them coming back and accelerates greater and greater engagement.
This level of intelligence has helped associations and other communities of practice:
Simplify the member experience with more intuitive features and tools

Enable always-on personalized content recommendations and member self-service

Deliver easy-to-digest microlearning and community-based social learning

Leverage data to identify unmet needs and increase personalization
Experience platforms play a role at every step of the member journey: nurturing prospective members, guiding new member onboarding, connecting communities of practice, and forging deeper, more meaningful connections. The best platforms tie all these pieces together, enabling you to deliver lasting, unmatched member value.
What it means for associations
There are many reasons professionals join associations, but perhaps the biggest draw is the ability to build and foster communities of practice.
Recent research from Forj demonstrates that members want to connect and gather. They desire opportunities for shared learning and discovering new ways of networking. Historically, associations have been challenged to create these experiential connections, or these experiences have been siloed in different technologies and platforms. Today, MXPs are helping associations meet members' expectations and deliver greater ease, personalization, and meaningful connections.
Your members are calling for richer, more connected, and more personalized experiences. Your ability to respond will drive greater loyalty, retention, and revenue. A robust member experience platform may be the key to moving beyond the static solutions from the past to shape the member experience of the future.
To learn more about the Forj Member Experience platform, request a demo here.