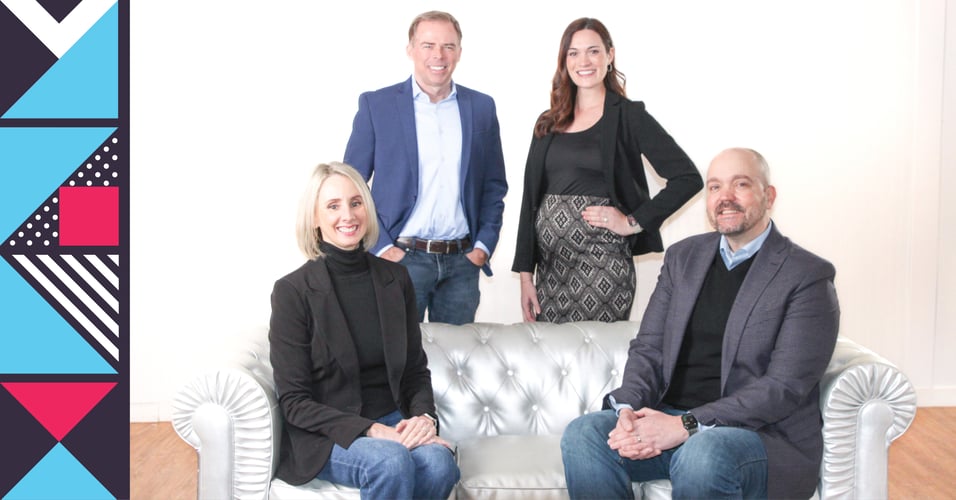 Forj Secures $15M Funding and Announces Merger

Milwaukee & Madison, WI – January 4, 2023 – Forj, a purpose-built experience platform for communities of practice, announced its completion of a Series A funding round and a merger with
Web Courseworks
, a leading Learning Management System. The two industry leaders will operate as an integrated entity coming together under the Forj brand. The transaction was led by Plymouth Growth, and included support from existing Forj investors, Baird Capital and GCI.
Growth financing will accelerate innovation for community-driven learning
Forj was launched in 2021 to re-imagine the member experience and simplify the association technology ecosystem by delivering personalized content, member-to-member connections, and learning experiences through a single solution. By incorporating the Web Courseworks technology, team and expertise, the Company will deliver community-driven learning that enables its clients to reduce churn, grow membership and generate non-dues revenue.
"Our purpose is to modernize the member experience in mission-driven associations and other communities of practice, enabling them to unlock their full potential. There is a massive opportunity in front of us, as our clients transform to meet the ever-increasing expectations of their members who want to learn, to forge relationships, and to belong to a community that helps them grow," said Kurt Heikkinen, CEO of Forj. "I'm excited to invest in our future and lead our organizations to accelerate our innovation and growth."
"When we met Kurt and the team at Forj, we immediately saw similarities in our cultures and our approach to client relationships. We have similar values and a strong commitment to service," said Amber Winter, Forj Chief Client Officer and former CEO of Web Courseworks. "Combining forces positions us as the member experience partner of choice, one who delivers measurable results to organizations striving to grow and expand their impact by using community as a catalyst for learning."
"Plymouth Growth could not be more excited to support the Forj and Web Courseworks merger," said Evan Ufer, Partner at Plymouth Growth. "Having partnered previously with Kurt -- as well as existing Forj investors, Baird Capital and GCI – we are thrilled to back this proven leadership team in bringing two great organizations together. This is an exceptional opportunity for both companies and their respective customers, as the growing market for member experience and community-driven learning continues to evolve."
Ufer joins Kurt Heikkinen, CEO of Forj, Jim Pavlik, Partner with Baird Capital and Bill Schleicher, president & COO of GCI on Forj's board of directors.
About Forj
Forj is the leading member experience platform provider purpose-built for associations and professional communities to grow their membership, revenue, and impact. The platform fuels personalized, enriched experiences that connect members for the common good. To learn about our vision for the future, click here.
About Web Courseworks
Web Courseworks is a learning technology company with an ever-evolving Learning Management System, CourseStage, which organizations of all sizes leverage to build a learning business and track education outcomes for proven success. Web Courseworks' customers deliver quality education programs that enable them to be the leading provider of education in their field.
About Plymouth Growth
Plymouth Growth invests in mid-continent B2B software and technology companies – with proven business models, rapid growth, and strong teams – that are ready to scale. The Plymouth team brings decades of experience as operators, advisors, and investors, and understands that while metrics matter, it's people that are critical to growth. Based in Ann Arbor, MI and actively investing out of its fifth fund, Plymouth Growth helps teams achieve smart, proven, growth.
For additional information contact:
Kristen Wright
Forj
kwright@forj.ai