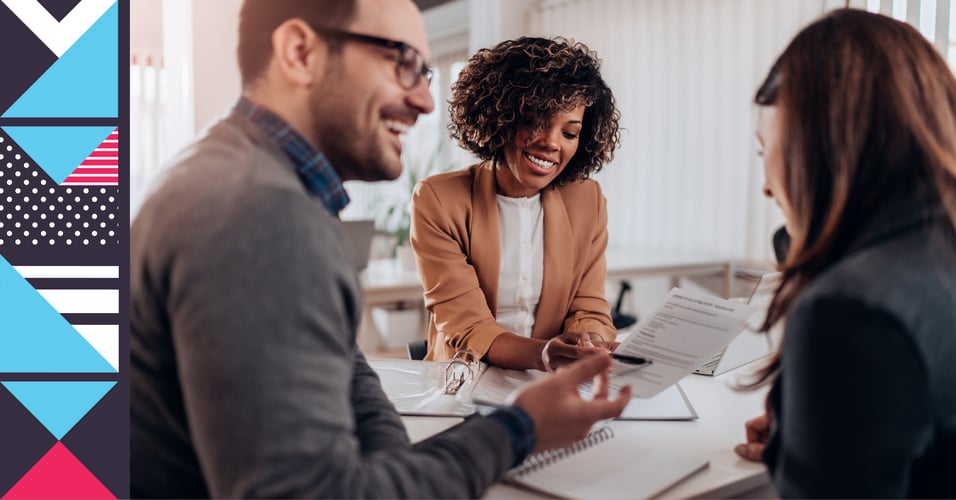 Association MX Power Trio: Membership, Education & Marketing

The events of the last few years have deeply disrupted how we live and work and left many associations struggling to adapt. The assumptions that once guided their strategies have, in some cases, been rendered irrelevant. As a result, many association leaders have begun exploring new ways to elevate the member experience.
Figuring out how to shape your MX strategy is, of course, critical. But determining who will create and execute that strategy is just as important.
Who Owns MX?
For many associations, revamping their strategy raises the question, "Who owns MX?" But perhaps we should be looking at it differently. Perhaps "partnership" trumps "ownership."



Every department, and every function, plays a critical role in your association's MX strategy. From the service center team answering everyday questions to the IT leaders keeping your systems and platforms up and running, each staff member influences a member's experience.

But certain functions undoubtedly have a bigger opportunity to directly impact the drivers of key MX metrics like revenue, engagement, and retention. Enter the association power trio: Membership, Education, and Marketing. We like to think of these three functions as the most likely partners to move the needle, especially when they work in tandem.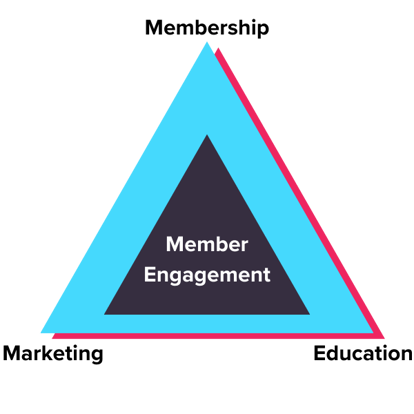 The Power Trio
In our recent Association Market Scan, we asked association leaders which of their internal partners are helping them engage, acquire, and retain members. Those who have leveraged the talents of their Marketing and Education teams reported the greatest growth between 2019 and 2022. Adding the Membership team to the mix can accelerate results.
Marketing: Your Marketing team plays a big part in shaping and reaching members with your association's value proposition. Professionals today are pressed for time and bombarded with messages. The Marketing team strives to ensure your association stands out as members sift through the clutter.
The Marketing team contributes:
Innovative ideas that can help you translate your MX vision into effective, influential campaigns.

Skill crafting relevant and resonant messages that draw members in and encourage their engagement.

Experience leveraging the right channels to connect with members in the right place at the right time.
Education: Your Education team is essential in fulfilling your association's value proposition. Learning tops the list of reasons many professionals join an association. The Education team works hard to develop and deliver the courses and content members need, whether they're seeking continuing education credits or simply looking to stay on top of developments in their industry.
The Education team contributes:
Deep understanding of learning needs and preferences, which can help you fine-tune existing educational offerings and create new ones.
Knowledge of adult learning theory and principles.
Expertise in developing educational content that meets standards and fulfills professional requirements.
Membership: Your Membership team plays a significant role in bringing your association's value proposition to life. From new member onboarding to renewals to everyday service, the Membership team offers support at every point on a member's journey.
The Membership team contributes:
Unmatched familiarity with your member personas, which can help you understand the problems members want to solve and the resources they need.
Insights about the member experience at every touchpoint, which can result in recommendations to improve how you engage with members and how they engage with you.
Close connections with the members who may be your association's biggest advocates.
As we continue to adapt to a new business environment, the most resilient associations are reigniting their growth by rethinking their strategies. The most critical step towards executing their vision is engaging the right partners.

As the power trio, Marketing, Education, and Membership take the lead in driving your member value proposition. Nurturing the partnership between these functions can help you capitalize on the interconnected nature of learning and community and propel your MX strategy forward.
-----------