CHALLENGING ASSUMPTIONS:
5 TRENDS IN ASSOCIATION GROWTH TODAY
It's no secret that professional associations have been deeply impacted by events of the past few years. A global pandemic and an economy teetering on recession have created disruption and left association leaders struggling to decipher member behavior.
Forj conducted a market scan to better understand how associations are thriving or surviving today. We surveyed 78 organizations on membership and non-dues revenue trends pre- and post-pandemic. Their responses revealed insights that show how they're challenging old assumptions to drive growth in a new environment.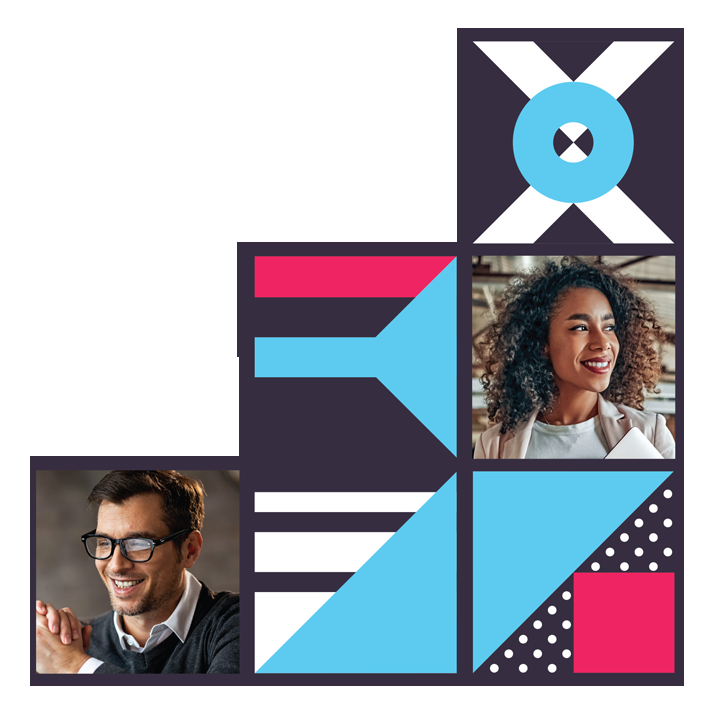 INSIGHT #1:
A MAJORITY OF ASSOCIATIONS EXPERIENCED FLAT OR DECLINING GROWTH.
We asked respondents to share their pre- (2019) and post-pandemic (2022) membership numbers. Our mean and median respondent had flat membership growth. Trade associations were hardest hit, with an average decline in membership of over one percent.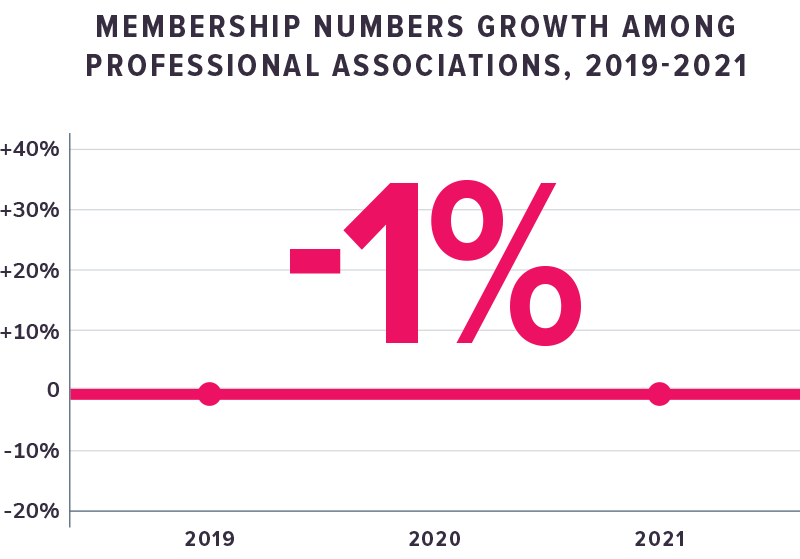 INSIGHT #2:
MANY ASSOCIATIONS WERE HIT HARD BY A DECREASE IN EVENT ATTENDANCE.
More than half of our respondents said conference and meeting attendance has dropped. Professional associations were more acutely affected than other associations, and professional associations in the healthcare industry were harder hit than other professional associations.
Stagnant growth and a dent in what was once associations' biggest non-dues revenue driver have forced many to rethink their strategies and shift their focus.

INSIGHT #3:
MEMBER ACQUISITION AND ATTRITION SHARE EQUAL STRATEGIC FOCUS.
In light of recent performance trends, we wanted to understand associations' current priorities. A majority of respondents reported that reducing member attrition is their top focus, followed closely by increasing new member acquisition.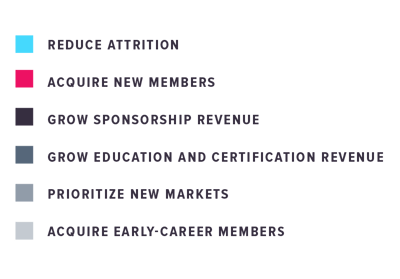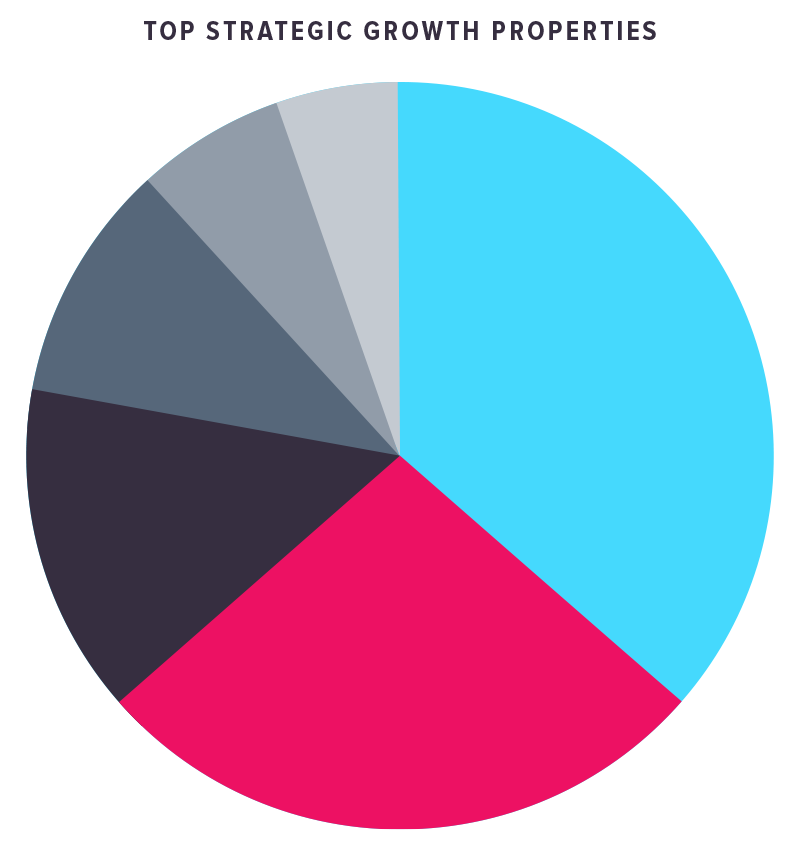 INSIGHT #4:
EDUCATION, CERTIFICATION, AND SPONSORSHIP REVENUE ARE ON THE RISE.
We discovered that non-dues revenue from our respondents' education programs was twice as likely to have increased as to have decreased. Half of the respondents also reported increasing sponsorship revenue.
Many of the association leaders participating in our scan have honed a new focus on blended education, community learning, and content generated collaboratively.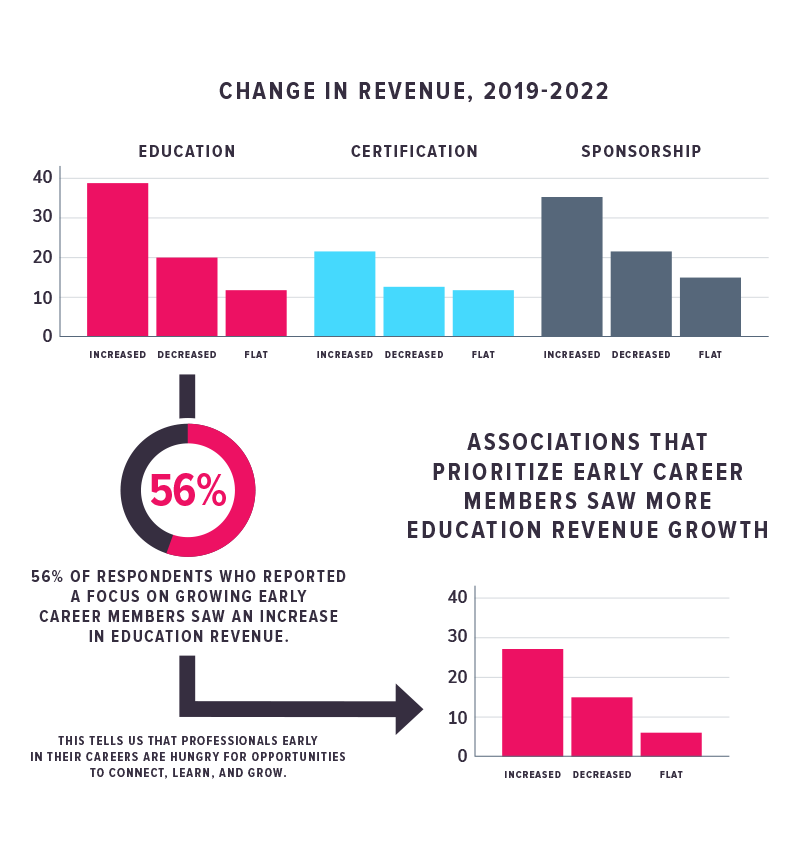 INSIGHT #5:
MEMBERSHIP, EDUCATION, AND MARKETING ARE PROPELLING ASSOCIATIONS FORWARD.
We asked respondents which of their internal partners are helping them engage, acquire, and retain members. Those who are leveraging talents in education and marketing reported the greatest growth in membership.
In many associations, membership, education, and marketing are the "power trio" driving the member value proposition. Developing the partnership between your education and marketing leaders can help you capitalize on the interconnected nature of learning and community.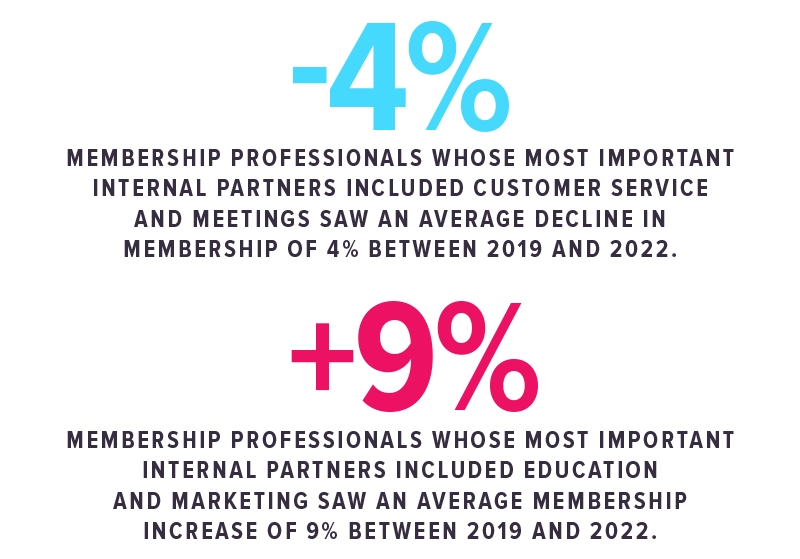 Our market scan shows that the most resilient associations are exploring the correlation between learning and community to create new drivers of revenue and member experience. Reigniting your association's growth begins by rethinking your strategy.