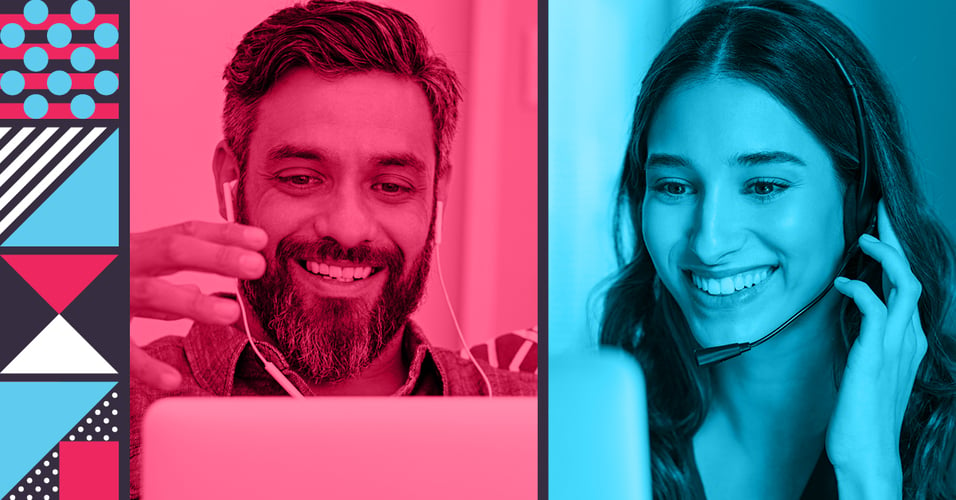 Shaping the Member Experience: What Association Leaders Can Learn From Customer-Centric Companies

Forj
Article | 4 min read
Across industries and around the world, organizations are making a shift. They've realized what was once enough to sustain good performance no longer meets the mark. They've recognized the need to stretch to meet consumers' evolving needs and expectations. They've turned their attention from customer service to customer experience.
What is customer experience?
Customer experience, often known as CX, is a consumer's perception of their experience with a business or brand. It's driven by every interaction, from clicking through a website to chatting with customer service to using a product or service.
What does it mean for associations?
Association professionals can take inspiration from CX trends and translate them to shape the member experience. Why? Because prioritizing relationships over transactions can help you achieve new levels of member growth, retention, and engagement.
Chances are, you've noticed today's professionals are seeking more and different solutions from their associations. Think about what they experience in their everyday lives. Advances in technology have increased their expectations of digital experiences in their professional communities. A quest for fast and frictionless access to expertise, knowledge, and resources has them asking for more. How you respond to these changing needs can help you shift from providing transactional to transformational experiences.
Customer experience research validates the importance of adopting a CX mindset. We're highlighting lessons associations can learn from CX leaders to help you shape the best possible experience for your members and create significant ROI from your efforts.
Lesson #1: Understand the bar is being raised
73% of customers say that one extraordinary experience raises their expectations of other companies.1 And their perception of what "extraordinary" looks like is increasing across the board.
Be mindful that while members' expectations are rising, the lines are also blurring. When you think of your competition, look beyond organizations similar to yours and think of all the types of media, communities, and businesses your members interact with. If they can effortlessly subscribe to streaming services, they'll expect to access association resources and other members with just as much ease.
Lesson #2: Give them something to talk about
50% of Americans would choose word-of-mouth if they were asked to pick only one source of information.2 If there's any reason to shift from providing satisfactory service to motivating enthusiastic advocacy, this is it.
You may have experienced that referrals are one of the best ways to recruit new members. Potential members are often more willing to join when they hear about your association from their peers. An exceptional member experience will get your most enthusiastic members talking and have you welcoming new members who are eager and ready to engage.
Lesson #3: Really get to know your members
High-performing companies are 2.3 times more likely to research the drivers of their buyers.3 Through that research, they're creating personas to identify the common characteristics of people who use a product or service and customize experiences to cater to those needs.
Consider what your members want and acknowledge it's more than a book, a course, or a certification. The most customer-centric organizations understand people's needs on an emotional level and strive to deliver what they're looking for with unmatched ease, convenience, or expertise.
Lesson #4: Whatever you do, do it with purpose
Customers report the leading reason for their limited engagement with some companies is that marketers send them too much irrelevant content.4 This can lead to content fatigue and—in the worst cases—brand avoidance.
The organizations doing it right deliver meaningful content that resonates with their customers by providing solutions to a problem or meeting a deep-seated need. Think about what your members struggle with and how you can help. What can you do to provide them with information and answers proactively? How can you make them heroes in their organizations?
Lesson #5: Show the impact of the member experience on the bottom line
Let this last stat sink in: Experience-driven businesses see almost two times higher year-over-year growth in customer retention, repeat purchases, and customer lifetime value than other businesses.5
The organizations seeing these results are clearly doing something right. It begins with leadership and comes to life throughout your organization—in every department and with every team member. Moving the member experience from transactional to transformational requires a deep understanding of your members' wants and needs, as well as a serious and long-term investment of your focus, time, and resources.