Community Perspectives: The Future of Member Experience (Part 4 of 4)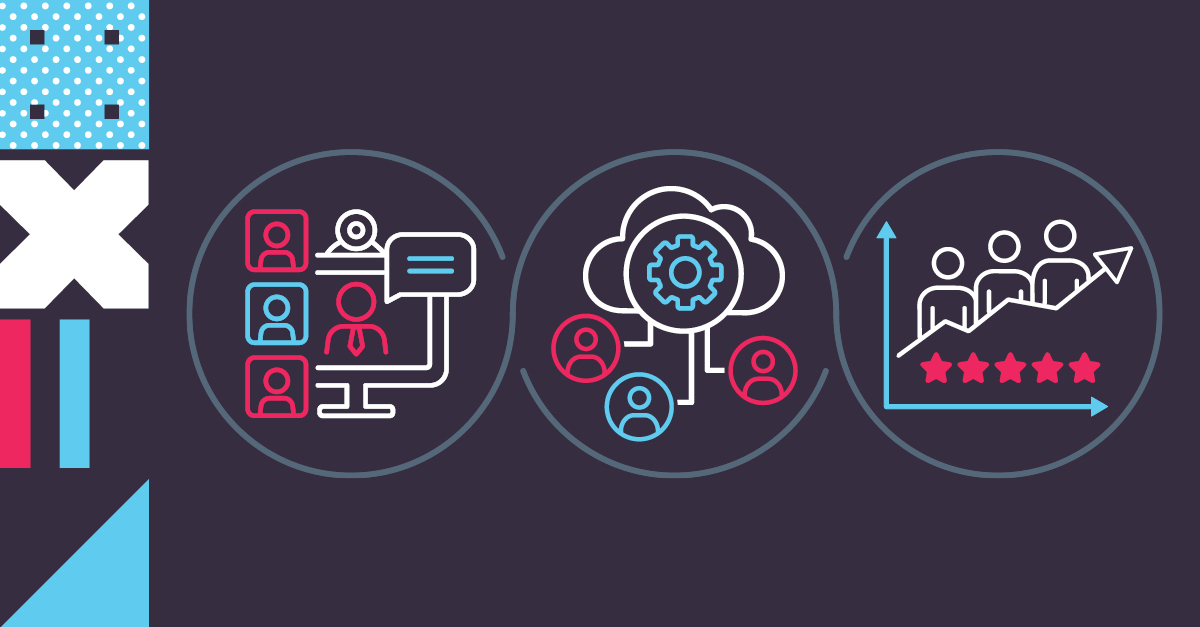 The concept of community in professional associations has significantly evolved in recent years, with organizations investing in building online environments that foster more meaningful member connections. And as their communities continue to grow and change, they're eagerly anticipating the future.
Forj gathered leaders from more than a dozen associations for a series of roundtable events dedicated to exploring their professional communities. In a four-part series, we're sharing key insights from our focus groups on community and the member experience.
In the fourth and final installment, we're envisioning the future of online professional communities. These aspirations—and the actions that are helping bring them to life—can inspire your community strategy to help you shape the future of member experience.
What do you hope the future of your professional community looks like?
The future is full of opportunity for online professional communities. Association leaders are imagining more ways to manifest a sense of belonging, build meaningful connections, and enhance resources and support.
Elevating the community's mission to create greater alignment and engagement with its purpose

Fostering greater diversity and inclusion by intentionally creating more opportunities to share unique experiences and new perspectives

Increasing member engagement focused on providing solutions, affecting change, and influencing policy

Maintaining opportunities for authentic, human connections, supplemented by digital experiences enabled by artificial intelligence

Creating more ways for members to connect with like-minded peers through features like connection suggestions

Encouraging members to engage in organic networking and form their own groups

Providing member-facing insights that help them track their engagement, monitor their development, and measure the value of their community participation

Cultivating a sense of ownership amongst community members that leads to community-driven governance
"Measuring engagement should not only be about connecting members to more people to get them more embedded in the community, but also connecting them to the purpose of the community."
Early Engagement, Ongoing Support
In our roundtable groups, association leaders acknowledged that fulfilling their visions can't be left to chance—it takes careful planning and action to cultivate the community that best serves members. So, what should you prioritize as you plan for the future? Most say engaging members early and offering ongoing support.
How to inspire early engagement
Formulate a buddy system. Match new members together, allowing them to share the experience of discovering and acclimating to the community.
Seek early input. When new members join the community, ask them what they're looking for from their experience.
Develop digestible content. Encourage active, frequent learning with small bites of on-demand content.
Create exclusivity. Ensure you have a range of content available only in the community.
How to continually support the community
Provide practical services. In addition to static resources like directories and downloads, use your community to offer up useful services, like research groups and peer reviews.
Create more flexibility. Acknowledge members' constraints, especially when it comes to time. Rely less on annual, in-person events and lean into more frequent virtual networking groups, on-demand webinars, and downloadable resources.
Always be communicating. This is the ABC of member engagement. Operate with a campaign mindset, ensuring you're in constant contact with members about events, resources, products, and services.
Let go of control. Sometimes, it helps to take a step back. As your community takes shape, you're likely to see organic support emerge as members guide and help each other.
While associations have made strides in building successful online professional communities, most of our roundtable participants agreed they want more—more ease of management, more robust features, and more unique opportunities for member engagement. As the technology that supports their community platforms continues to evolve, association leaders will be eager to experiment and expand their strategies to take the future of member experience to new levels.