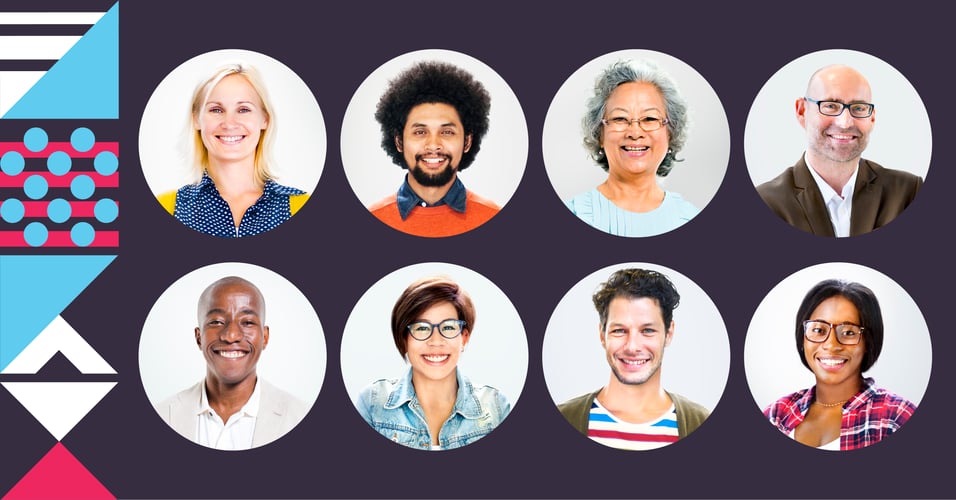 Enhancing MX: 5 Ways to Use Member Personas

Just as companies have used personas to better connect with and engage customers, associations are uncovering opportunities to model experiences around their members. Member personas are helping professional organizations gain insights into the specific traits and characteristics that influence members' wants, needs, and decision-making.
Member personas can serve as input to guide strategies ranging from your education offerings to new product innovation—and together, those strategies can guide the evolution of your member experience.

Organizations that effectively put their member personas to use will enhance the ways they connect and resonate with members and drive results in revenue, retention, and engagement. On the other hand, organizations that neglect to leverage their member personas will miss opportunities to create meaningful connections and improve their performance.
How to Put your Member Persona to Use
If you've invested the time and resources in member persona development, now it's time to put those personas to use. Here are 5 ways to leverage member personas to enhance the member experience.
Prioritize your focus (and align your teams). Your member personas have helped you get a better handle on the characteristics and motivations driving members' behaviors and decision-making. That clarity will help you home in on members' most pressing needs—and the actions likely to make the biggest impact on your association's success. This prioritization will also help you align your teams and allocate resources more effectively. Clarity on your priorities allows you to focus staff on maximizing impact.
Design user journeys and interactions.

With the deep understanding you now have of members' behaviors and motivations, you're in an ideal position to map member journeys. Consider each of your personas, their career paths, and all the points at which your association can support them. Consider the interactions members will have at each touchpoint and what those interactions should look, sound, and feel like to exceed members' expectations.

Guide content, product decisions, and innovation.

From your content strategy to your learning catalog, your member personas can and should be used to inspire innovation. Your personas have given you insight into the problems members want to solve and the knowledge and resources they need. Leverage this information to develop new tools, resources, programs, and learning content and fine-tune your existing offerings.

Tailor your messages.

Understanding your members and their preferences can help you amplify your marketing and communication efforts by creating more effective and influential campaigns. Use your member personas to create targeted, personalized, and relevant messages that show members you understand their needs. The feeling that "my association knows me" will inspire greater engagement, loyalty, and retention.

Mystery shop your member experience.

Having a good grasp of your members' wants and needs can help you shape a better member experience at every touchpoint. Encourage your staff to role-play with your member personas to evaluate the current experience and identify ways to improve. Putting yourself in their shoes to understand how different types of members interact with your organization may reveal needs you didn't know you needed to address and pain points you didn't realize you needed to resolve.
Remember that it's important to regularly review and update your member personas to ensure they remain relevant and continue to guide the right actions. Your personas should "behave" just as members do, with wants and needs, likes and dislikes that evolve over time. Regularly collecting and assessing information about your members will help you make data-driven decisions about ongoing product innovation, content development, engagement opportunities, and more.
Keep your personas top of mind while strategizing all the components that make up the member experience. An ongoing commitment to persona development—and putting those personas to use—will ensure you meet members' expectations and drive your organization's desired results.
-----------