Leverage Event Analytics to Shape the Member Experience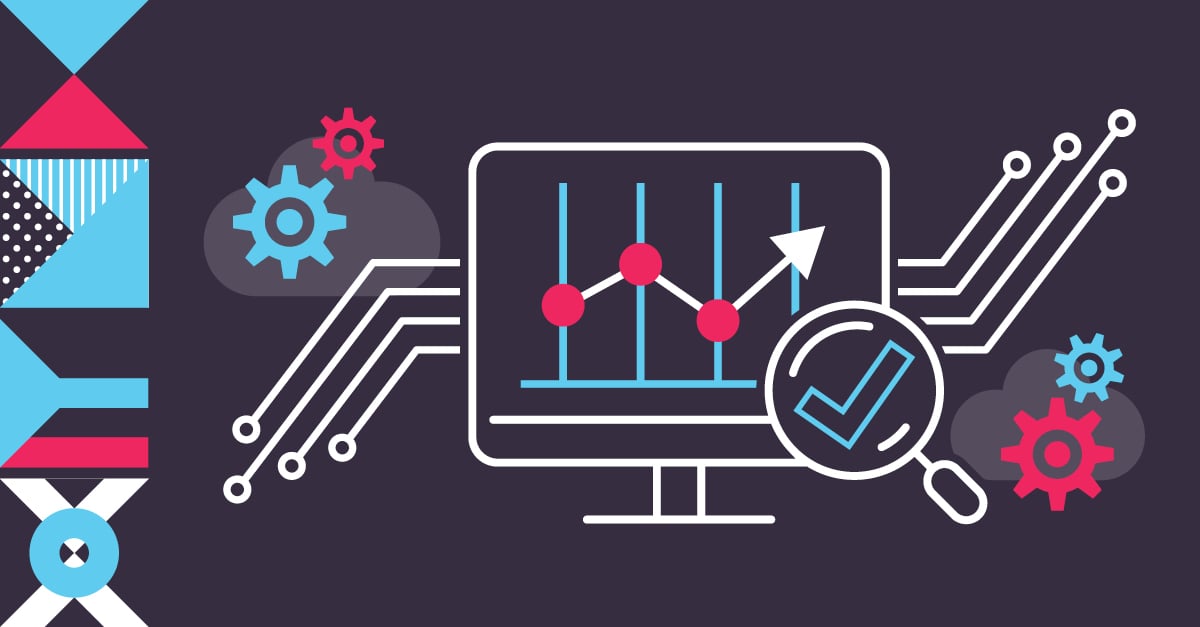 In the past, association professionals have depended on less-than-reliable figures for event measurement, and all too often, the data collected sat untouched and untapped.
Today, with a blended approach to in-person events and virtual touchpoints, you're equipped with analytics that can drive deeper, more meaningful insights. The data you can collect now exceeds what you've been able to gather in the past, allowing you to see exactly how members are engaging, when, where, and with what type of content.

Armed with this information, you're better positioned than ever to measure your immediate impact and refine your long-term strategy. And as you do, bear in mind that your event isn't about a theme, a venue, a platform, or an app. It's about the people. Adopting a member-centric mindset will ensure your event is successful, and help you retain and grow your community.

We're sharing some of the most insightful analytics available and how you can use data before, during, and after an event to shape a meaningful member experience.

Before Your Event: Making Data-Driven Decisions

Preceding an event, you're faced with critical decisions ranging from conference theme to agenda arrangement. When those decisions are backed by data, you'll have greater confidence in hitting the mark with members.

During the planning and promoting stages, take a critical look at your attendee characteristics and event registrations to set your event up for success.

Attendee characteristics. Gain a more accurate understanding of your attendees and deliver them more relevant and engaging content and solutions. Instead of seeking the bare minimum on your registration forms, encourage members to provide a few extra (optional) details in exchange for a more customized event experience.

How to use it:
Ask registrants for their role or job title, topics they want to learn about, people they want to meet, or their overall event goals.
Segment attendees into tracks or groups based on their interests, time zone, language, or other characteristics.

Event registrations. Total number of registrations is one of the most immediate (and common) ways to measure your event. Get even more granular by reviewing registration by type to help pinpoint members' attendance preferences, appealing price points, and the most effective promotional efforts.

How to use it:
Lean more heavily into the channels and campaigns that are drawing the most registrants.
Assess which lead sources or promo codes are selling the most tickets and be more targeted in your offerings and outreach to those attendees.
During Your Event: Using Analytics in Real-Time

You don't have to wait for post-event survey feedback to understand attendee satisfaction. Real-time analytics can help you see how members are responding once the event kicks off and lead you to purposeful pivots that will impact their experience.

During your event, analyze attendee engagement and content consumption to deliver more of what matters to your members.

In-event engagement. Live polling results, Q&A participation, and peer-to-peer interactions are all examples of in-event engagement that will help you determine what resonates best with attendees. Drive even deeper insights by looking at number of pages viewed, time spent in sessions, or number of chats sent.

How to use it:
Invite members demonstrating high engagement to participate in other sessions aligned with their interests.

Engage your most active members as event ambassadors, encouraging their participation in breakouts, roundtable discussions, or networking groups.

Content consumption. From the exhibit hall to the event bag, attendees have ample opportunities to access content during a virtual event. The data you'll glean from what they access will help you identify both the topics they found most valuable as well as their preferences in content format from whitepapers to on-demand videos.

How to use it:
Assess the content attendees are engaging in and make real-time suggestions to steer members to sessions that are really resonating.
Match members engaging with the same type of content in targeted chat groups or networking sessions.

After Your Event: Leveraging Insights for the Long-Term

You're most likely familiar with traditional event measurement and the common data collected post-event—but how often do you put these insights to use between conferences for an always-on approach to member engagement?

After your event wraps, look deeper into attendance and session performance to extend your content shelf-life and deliver additional, ongoing member value.

Attendance. Analyzing unique visitors to each of your event sessions will help you identify which topics were the most (or least) popular with your members. Look at analytics beyond headcount for more targeted insights, too. For example, members who attended virtually but had never attended in-person may point to greater opportunities for digital engagement.

How to use it:
Consider creating follow-up webinars, roundtables, or other resources as a continuation of popular sessions.

Curate attendee lists based on behaviors—like high engagement in virtual sessions—and target these members with similar, upcoming opportunities for participation.

Session performance. When looking at metrics related to session performance, scan everything from time of day to day of the week. This can help you identify factors that cause attendees to attend or miss a session. Also drill down into sessions to examine more specific data like session dwell time, which may pinpoint a topic that really resonated or a particularly good presenter.

How to use it:
Highlight top-rated sessions and presenters in your post-event engagement emails.
Continue the conversation by shifting opportunities to contribute to other channels or platforms after the event.

Attendee satisfaction. Attendees have their own event goals, and post-event survey feedback will show how well you helped them accomplish those objectives. Plus, you can combine data collected during registration with engagement data collected during the event to create a fuller picture of attendee engagement and fulfill members' needs—after this event and in the future.

How to use it:
Make a deep dive into attendee satisfaction part of your event debrief or after-action review to track trends in engagement and preferences over time.
Use what you learn from one event to serve up recommendations for sessions, breakouts, and networking opportunities during future events.