Taking the Member Experience from Transactional to Transformational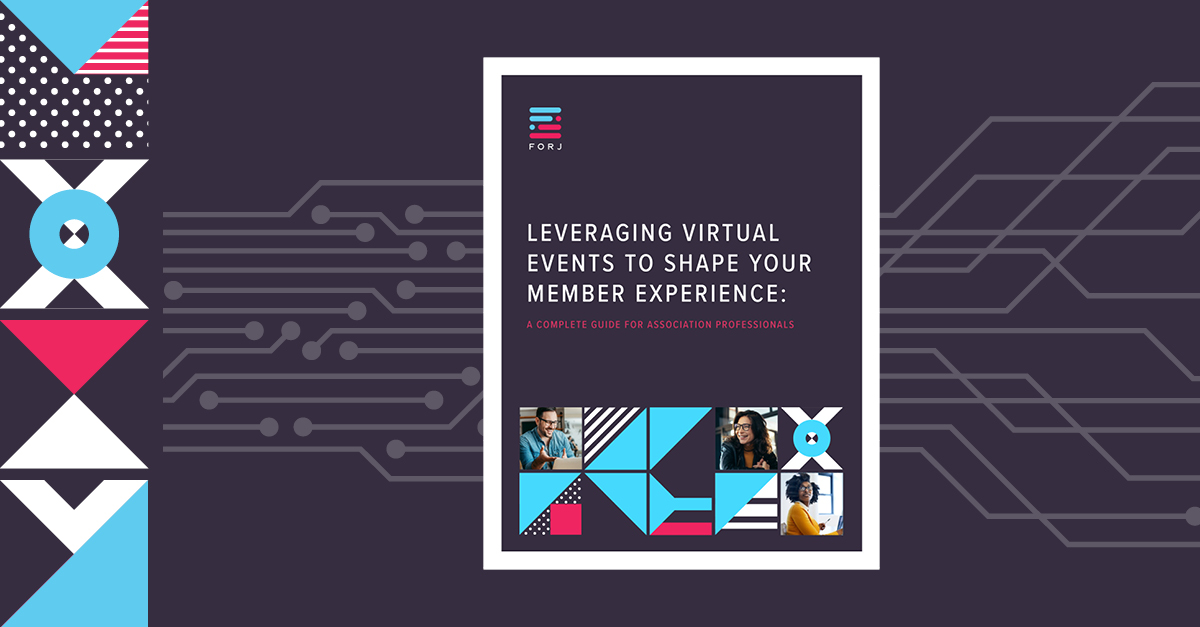 In the past, associations have relied on traditional, tried-and-true methods to deliver member value—quarterly magazines, requisite workshops, annual conferences. Today, you have an opportunity to transform your approach and elevate the future member experience.
New ideas, tools, and technologies are helping associations rethink their strategies, often with a digital-first approach that leverages virtual events to take the member experience from transactional to transformational.
Download your FREE guide to Leveraging Virtual Events to Shape the Future Member Experience now.
Your association offers members more than stand-alone products or services. You do more than exchange education for dues. You provide knowledge, resources, and thought leadership that deliver ongoing value and forge meaningful, long-lasting connections. You give members a voice to share their expertise, mentor others, and be recognized for their contributions.
With a strong digital strategy, you'll elevate your association's value proposition and open members' eyes to ongoing and always-on opportunities for engagement.
Virtual events platforms have become critical additions to associations' tech stacks to support their digital strategies. A robust platform gives you a user-friendly, integrated, and reliable solution to extend your reach and make more frequent connections. And with innovative features that boost interactivity and engagement, today's platforms provide an experience that delivers long-term value and exceeds members' expectations.
As you consider your strategy for the future, it's time to reinvent the ways you attract, retain, and engage members and take a closer look at the tools and technologies you need to achieve your goals.
Organizations have discovered that partnering with the right virtual events platform provider offers:
Greater opportunities for engagement. Using innovative technology to bring members together allows you to rely less on once annual conferences and instead maximize always-on opportunities for connection.
Greater reach. A digital approach removes the constraints of time and space to help you create awareness of your organization and bridge connections with more audiences globally.
Greater agility and flexibility. A digital strategy supported by an all-in-one platform allows you to plan more frequent events and new, multi-dimensional experiences to bring members together with ease.
Greater cost-effectiveness. A robust virtual events platform helps you streamline the logistics of your events, reduce the time you and your team spend planning, and achieve greater ROI from your event strategy.
You're no longer limited to your once-a-year conference to bring people together, deliver education and resources, and build relationships. With the tech tools available today, you have limitless opportunities to forge more frequent, meaningful, and long-lasting connections.
Host summits on emerging topics. Gather thought leaders for roundtable discussions. Offer the latest learnings through interactive workshops. A virtual events platform will help you transform the member experience with a year-round approach that delivers ongoing value.
Ready to extend your event strategy, elevate your online experiences, and maximize member engagement? Download your FREE guide to Leveraging Virtual Events to Shape the Future Member Experience now.