Preparing Speakers for Virtual Event Success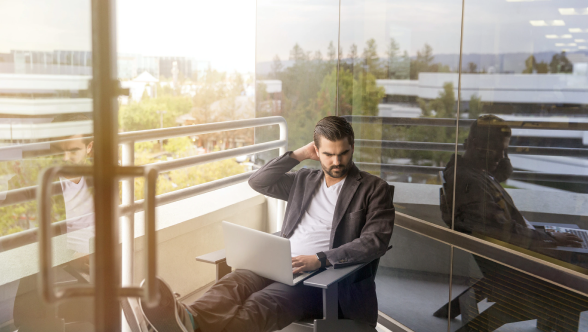 When you develop a virtual conference or event, you always have high hopes that your keynote speakers and panelists will excite your audience members and leave them with wonderful insights and ideas. You also want your speakers to attract a high number of attendees to their sessions, keep them engaged throughout the presentation and get rave reviews in satisfaction surveys. But, what percentage of your speakers are actually living up to those high expectations? If you're like most event planners, you have had more than a few underperforming speakers, as well as a few no-shows. This guide will help you make your next event speaker a star.
Find Quality Speakers
Event organizers like to think of the great speaker search as a quest for talent hiding in plain sight. First, we begin the journey by aligning our event objectives and theme with data from our target audience about the topics and speakers they would like to see. This data may be pulled from past event evaluations, a pulse poll to audience members, or a simple shout out on social media or email asking for feedback. In addition to the suggestions from your target audience, we recommend searching for speakers via the following channels:
Networking: Ask your network, and ask your co-workers and top executives to query their own networks, for recommendations or to suggest speakers they've seen at other events
Customers and Vendors: Ask your customers or vendors to recommend quality speakers, or, if they offer relevant perspectives, ask them to join a panel and share their own knowledge and experience
Social Media: Search for influencers you already follow and check out their background to see if they are effective speakers
Podcasts: Search for podcast hosts who cover relevant topics
Speaker Sites: Check out professional speaker agencies, but also search for websites of speakers more specific to your topic, as many great speakers promote themselves via personal websites
Media: If you have good working relationships with reporters and editors in your industry, ask them if they can suggest a good speaker
Align Speakers with the Event Strategy
Once you have zeroed in on a prospective speaker, we recommend approaching them via phone or email and backing up your offer with a written Speaker Brief that provides the framework regarding the event, their prospective role in it, their potential topic(s) and your expectations for their presentation. This not only provides a professional first impression of you and your event, but it also helps to sell your event opportunity more effectively to a speaker who is in high demand.
The Speaker Brief should begin with the event name, theme, dates, time and location in a prominent area that is easy for them to reference at a glance. The prospective dates/times when you would like them to speak – and for how long – should also be prominently displayed up front, as well as a deadline for them to confirm or decline your invitation.
Your brief should contain sufficient context so they understand what the event is about, your goals for the event and the audience to which they will be presenting. It should also describe the virtual or hybrid format for the event and the technology and team that will support their presentation. It's helpful to suggest the topic(s) you would like them to speak about and why this content will be relevant to your audience. Make sure to compliment the prospective speaker for their expertise in the topic area, and drop in a few data points about their background to confirm that you've done your homework.
Be clear about compensation (if any) and any perks you are providing, including any opportunities for publicity and social media coverage. Then, follow up with a contract or written confirmation and make sure you have ongoing communication with them, providing more details and confirming logistics.
Promote Your Sessions
To build excitement about your speakers and improve attendance for their sessions, be sure to have a comprehensive promotional plan that increases awareness of not only the event itself, but also the individual sessions and presenters, which can be used as hooks to pull in audience members throughout the event. Make it easy for attendees to find the speakers they want to see in your event schedule, enable them to set up their own agenda priorities, and provide simple wayfinding methods to attend the session inside your virtual event platform. And don't forget to let the speakers help promote their sessions by using your branded social media graphics and emails for self-promotion to their own networks, if the event is open to the public.
Prepare Your Speakers
Well before the event, while your speakers are preparing their presentations, provide them with tips for success, including the following:
A reminder of the event theme, goals, their agreed topic and how it fits into the overall vision of the event
Audience demographics and psychographics so they understand to whom they are speaking
Technology specifications to ensure their presentation works on your equipment, and that they can take full advantage of audience engagement features like instant polls, chat, etc.
Remind them of any dos and don'ts for the organization they are presenting to
Give them a deadline to submit their draft presentation and to advise you of any special requirements
Invite them to a practice session to ensure they will be successful with their topic and your technology
Provide them with a copy of the audience evaluation form, so they know how they will be evaluated
Make sure they know how much you are looking forward to their session and compliment them on their expertise
Give them the technical and logistical information to join their virtual session
Provide them with this handy Virtual Event Speaker's Checklist
Some speakers will be reluctant to provide their presentation in advance or to participate in the practice session, so you will need to be prepared with a plan to get them on board. Build check-in meetings and practice sessions into your project timelines and schedule these sessions with your speakers in advance. This helps create visibility to your expectations and project milestones, as well as accountability to come prepared to these pre-event meetings.
In the practice session, you will be able to help them set up for success by improving the energy and pace of their presentation, tweaking word choices and adding analogies that will resonate better with your audience, and even improving their lighting and sound for optimal appearance in virtual sessions. Be sure to leave them feeling good about both their performance and about the feedback you have offered to help them be more successful.
Support Your Speaker During the Virtual Event
Whether live or pre-recorded, the most successful sessions are a team effort. Provide a session host to meet the speaker 30 minutes before their session starts and to provide support during and after their presentation. The host should:
Meet presenters in the green room before the session starts to help them test technology, sound and lighting
Prepare a backup plan – for example, the host can share slides or videos and the speaker can dial in via phone - in case a connection is lost to ensure continuity of the attendee experience
Instill confidence in speakers that the technology will be taken care of, and free the presenter to focus on the audience and their content
Evaluate and Refine
Speaker evaluations, as well as attendance and engagement data are tremendously helpful to both you and your speakers, so don't forget to share the evaluations with your speakers post-event. If some of the feedback is less than positive, use it as an opportunity for constructive feedback that will help them be more successful in the future. We recommend also asking your speakers to evaluate their experience, as they have valuable insight into what worked and what didn't that can help strengthen your future events.
The data that you gather from all of your sessions should be analyzed to measure overall attendance and engagement, and to determine which speakers and topics resonated most with your audience and why. Your post-event debrief can give you a great head start on your next event if you leverage the data you have gathered as part of a speaker and topic database for future use.