Power Up Engagement at Your Next Virtual Conference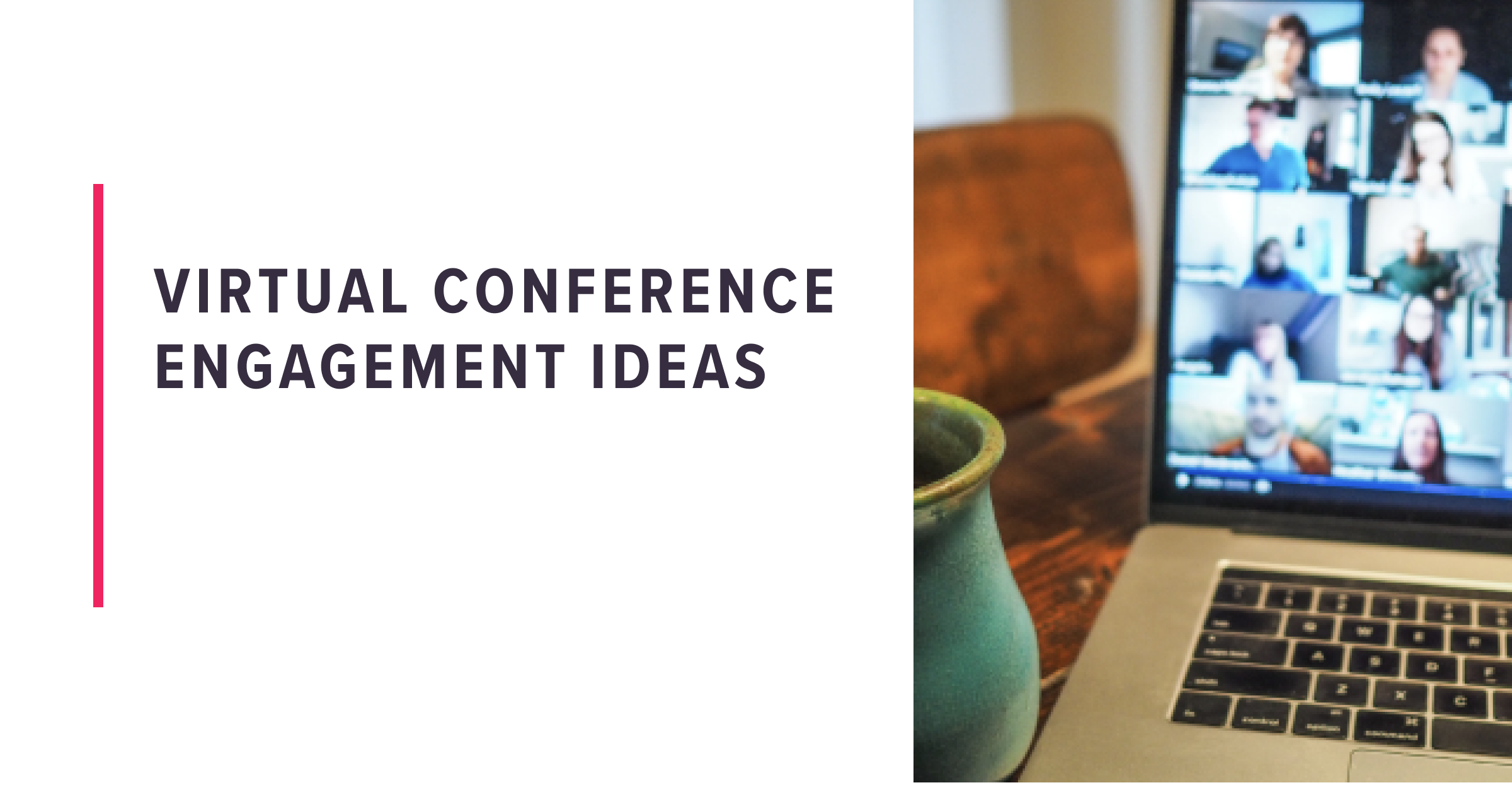 For every organization that suddenly had to convert all of their events to virtual due to the pandemic, it was a significant learning experience. But many organizations have been conducting virtual conferences and international meetings for years and have learned a few tricks along the way. What was once a series of speakers lecturing the audience, one after the other, has now evolved to a multimedia, engaging experience that can be an inviting and fulfilling alternative to an in-person event.
If you've heard from your attendees that your last virtual event was a bit of a bore, or if you noticed that many of your sessions were poorly attended, we've got some advice from our experts that may help turn things around.
Virtual event platforms have evolved over the years to be much more than a one-dimensional webinar or videoconference format. Modern platforms have features and capabilities enable you to create a 3-dimensional, immersive experience that brings your virtual event to a whole new level. The goal is to reimagine the online experience, leveraging every tool available to you to encourage attendee participation and sponsor ROI.
Event Strategy and Planning
Consider what you have done in your past events that can be converted to virtual – from your keynote speeches and panel discussions to networking events and exhibit halls. These forms of engagement are already familiar to your audience. These experiences should be reimagined to include attendee participation through meetings, live chat functions, moderated discussions and Q&A sessions.
Capitalize on what can be experienced in virtual events that cannot be replicated in real-world events. For example, it is much easier to manage a two-way discussion digitally than it is in a crowded auditorium by leveraging various online communication tools, instead of having staff running around with microphones. Create a Run of Show that intentionally incorporates audience participation, keeps the energy up and increases the value for your attendees.
Customize the Look and Feel
High levels of customization offer more unique experiences as well as more sponsorship and branding opportunities. For example, some of our clients recreate their in-person conference and trade show or company headquarters on our virtual platform to make the event feel more like the typical on-site experience. Others have designed a completely different look and feel for their virtual events to take advantage of the flexibility of the platform, much like virtual gaming environments that create an entirely new multi-dimensional experience.
Sponsor opportunities are abundant in a virtual event, as they offer the opportunity to brand every environment -- from the lobby, auditoriums, event halls, exhibit booths, and networking lounges to signage, gamification, promotional messages and swag bags sent to participants before the event. Many of our clients will also develop creative, sponsored networking events with a guest mixologist or chef that participants can interact with as they create a great cocktail or appetizer at home along with the rest of their peers. These engaging events create a warmer feel for your event that will leave a lasting impression.
Spice Up Your Sessions
Virtual events are ideal for recruiting higher caliber, and international, speakers because they won't have to travel. And great speakers with interesting and relevant topics will create hooks to get more attendees interested in signing up to see and hear them.
We recommend working in advance with all of your speakers, panelists and moderators to ensure they are prepared to deliver a dynamic and interactive session for participants. Ideally, speakers will send their presentation in advance, so you can suggest ways to improve the multimedia aspects of the presentation and also identify more ways to create audience engagement. If you can get the speakers to do a practice session with you to confirm they can work with your technology, it will also give you an opportunity to offer suggestions to maximize their effectiveness.
Some of our clients have found that live presentations result in greater attendance and engagement than pre-recorded sessions. Others have found that a recorded session, introduced by a live moderator who also manages the Q&A session at the end, provides optimal quality control and attendee engagement. We recommend that you try a few different approaches at your next event and analyze the data and participant feedback to determine the approach that will work best with your audience.
Time for a Break
Be sure to add breaks between sessions, as back-to-back sessions cause serious Zoom fatigue. To avoid losing participants, we recommend having sponsored or activity-based breaks between major keynote sessions. You can also make fun videos that are available on demand for people to watch during breaks to keep them engaged in the platform between sessions.
Maximize Networking
To enhance networking, focus on making your attendee profiles interesting and purposeful. A quality search function will then enable attendees to find others that share their interests, or that they already know and would like to reconnect with. Add fun facts to profiles that encourage people to connect and find out quirky things about each other or to identify common interests and hobbies. It gets people connecting in ways that a basic bio will not.
Create roundtable discussions in networking lounges with various discussion groups or interests to help attendees meet others with similar interests. Make the Networking Lounge a user-friendly chat session so people are able to talk and network. People want a place to go to socialize.
Accommodate networking to friendly hours, rather than assuming these activities should be in the evening as they are at in-person conferences. Most people are working longer hours from home than they normally would, so be respectful of their time in the evening when they need to relax and spend time with family.
Leverage Analytics to Measure Engagement Success
During your event, keep a close eye on data analytics so you can see which sessions and activities are engaging your attendees and which are not. This will help you identify if you are losing attendees during specific types of sessions or times of day, or if you need to do more to generate traffic to your exhibit halls or networking lounges. You can then strategize how to improve engagement for the rest of the event, leveraging your moderators and speakers to work a little harder at keeping attendees involved, or reminding attendees about exhibit halls, gamification or other event features that are underperforming. After the event, you will have ample reporting data to help you determine what worked, what didn't, and how to improve your next event to make it even more engaging.