Hybrid Holidays: 5 Ways to Spread Cheer Using Your Virtual Event Platform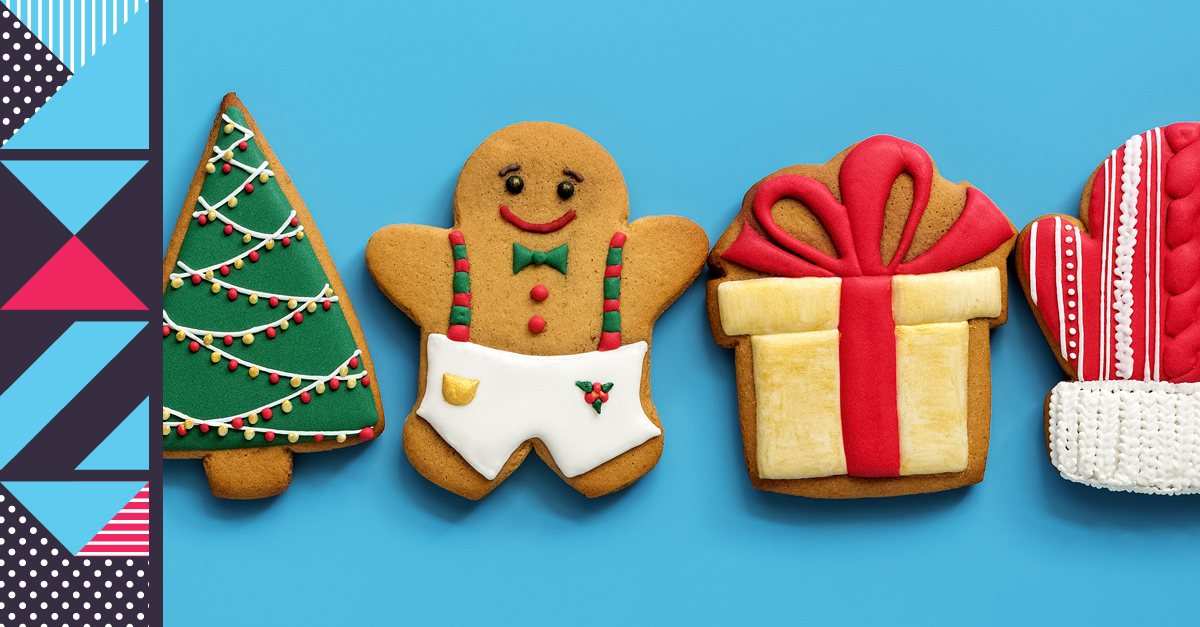 One of the many events that's constantly evolving is the traditional holiday party. More and more organizations are forgoing the office potlucks and evenings out, opting instead for creative and flexible ways to connect colleagues and members during the festive season.
Whether you're gathering your staff or helping members celebrate in their sub-communities, your virtual events platform gives you new ways to host distanced or hybrid get-togethers that are just as fun as the parties of the past. Here are 6 inspired ideas to spread good cheer using your virtual events platform.
Cyber Cookie Swap
Have your staff or members contribute their favorite holiday or heirloom recipes, then create a downloadable recipe e-book for them. Host a virtual happy hour to taste and talk about the recipes they exchanged—ugly sweaters and karaoke caroling optional!

Giving and Games
Throughout the holidays, schedule sessions for holiday-themed trivia using your platform's polling feature, seasonal charades via video call, or games like Pictionary using the virtual whiteboard. Encourage members to form teams and give away prizes—think beyond the usual tchotchkes and offer discounted event attendance or free access to exclusive content for the winners.

Virtual Giving Tree or Gift Drive
Help your staff and members give back this holiday season with a virtual giving tree or gift drive. Identify a worthy cause and share fundraising links, or find a family in need and import lists of gifts that can be purchased online. Community members local to the charity may opt to deliver gifts or donate their time.

Trading Traditions
One of the most enjoyable parts of the holidays is hearing from colleagues about their personal traditions. Create space on your community platform for members to share what's customary to their culture or unique to their family's celebrations. The discussions are a great way to foster belonging during and beyond the season—and may inspire some members to adopt new holiday habits!

Sending Seasons Greetings
As much as we enjoy receiving holiday cards, it seems fewer and fewer land in our mailboxes each year. Keep the tradition alive virtually by helping your members send cyber greetings with e-cards, video, or audio messages exchanged across the community.

Spread Goodwill with Your Sponsors
No matter the events you host, getting your sponsors involved can help you extend your giving. Offer your partners the chance to sponsor any of these activities, complete with their branding and messaging. Let them be hands-on hosts, guiding the format, choosing the theme, and mingling with members. Then, donate their sponsorship fee to a charity of your choice to keep the goodwill going.