How Associations are Maximizing Virtual Event ROI in 2021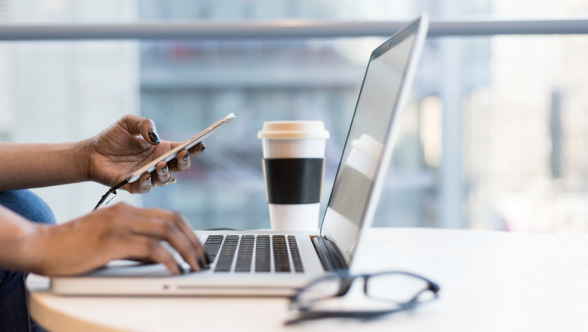 If you're like most Industry Associations, you have stepped up the volume of virtual events you are offering and it's time to consider how to increase the revenue they provide for you and your sponsors. For many organizations like yours, events are a primary source of income, so it's critically important to elevate your event value proposition to increase attendance, sponsorships, lead generation strategies and pre- and post-event marketing opportunities. Here are a few tips from our experts:
Increasing Revenue from Registrations
In 2020, many organizations charged little or nothing for virtual event registrations in an effort to engage their users during the pandemic, even if they were doing so at a loss. This practice cannot continue. It's time to review what other virtual events of a similar size and complexity are charging, and price your registrations appropriately. Registration fees for virtual events tend to be lower than fees for in person events.
Next, it's time to dramatically increase the number of registrations by promoting your event to more contacts in each of your participant organizations, and to any international stakeholders who may not have attended your in-person events in the past due to the travel requirements. You'll be surprised how many new people you can pick up for your event by casting a wider net.
Be sure to promote the benefits of the online event, which go far beyond just experiencing the conference presentations and include the ability to easily network with other attendees, and shop the exhibit halls to find vendors they need, all from the comfort of their office. It will be important to have a high caliber agenda with strong speakers to attract your stakeholders to attend the event. Adding gamification and other fun elements will also help keep attendees engaged throughout a conference, rather than just popping in and out of sessions that interest them.
Offer an Array of Sponsorships
Virtual events offer an array of potential sponsorships that organizers can sell to generate more revenue. Here are some ideas:
Branding
Sponsored Pavilion or Hall: Primary sponsors can have their own branded hall with booths for various products, services or activities.
Sponsored Booth or Lounge: Create engagement tactics with a sponsored booth to market their offerings or a lounge to engage attendees on a break with entertainment or wellness content.
Branded Breakout Sessions: Each session can be branded with sponsor colors, logo or pop-up ads and facilitated by a sponsor company thought leader.
Branded Swag: Promotional materials can be sent to attendees ahead of time to wear before the event starts, or as a follow-up to booth visits or game winners.
Advertising
Printed Programs: Programs with sponsor logo and messaging mailed or emailed to attendees ahead of the event.
Lobby Banners: Exclusive sponsors can promote their brand throughout the duration of the event or specific time slots for multiple sponsors.
Customer Case Studies: Sponsors purchase a presentation slot and invite a customer to speak on their behalf describing their customer journey and success story.
Sponsored Gifts: Send custom gifts to attendees like wine, facemasks, totes or T-shirts. These could tie to a virtual happy hour with themed clothing or accessories.
Sponsored Programs
Sponsored Games or Scavenger Hunt: Encourages attendees to network with exhibitors, including clues and actions for engagement. Audience response features are tracked for event analytics. Options to add a gift to winners or those who participate in the game.
Virtual Mall or Store: Sponsors display or sell product(s) directly to attendees, creating a virtual shopping experience and delivering brand messaging in a more interactive, three-dimensional way.
Coordinated Food Delivery: Sponsors use Grubhub, UberEats or another service to provide a meal to attendees or select groups of attendees.
Sponsored Entertainment Breaks: Sponsors fund a live musician, comedian, magician or other act to entertain attendees.
Strengthen Lead Generation Strategies for Exhibitors
Get creative with sponsorship and exhibitor opportunities. Your exhibitors need to meet their sales and marketing goals, and a virtual event can provide many opportunities for brand building and lead generation. In addition to offering exhibit booths, think about helping your vendors connect with prospective buyers through tailored sponsorship programs.
Depending upon how the event is organized it may make sense for an exhibitor to have a booth for one product line in one exhibit hall, and a booth for another line in a different hall, to attract the right buyers to each product line. This would not be as cost-effective at a live event, but it could be the recipe for success for your exhibitors who have expansive product catalogs.
If an exhibitor is planning a new product launch, they can provide a video product demonstration and downloadable assets right in their virtual booth to educate buyers on their products, and also enable visitors to schedule on-demand meetings with booth staff throughout the show. An exhibitor could also sponsor a session and do a live video feed of someone on stage to launch the product to the broader audience, or host a private party for distributors and buyers that they know will be in attendance. You, as the organizer, can also host New Product Awards at your virtual event, just as you can at an in-person event and present the nominees and winners with a multimedia package to help promote their new products.
Many of the sponsorship opportunities listed above will help to drive traffic to the exhibit booth through gamification and other strategies. Booth staff will need to be well prepared to provide one-on-one product or service education and sales consultation virtually through Zoom meetings on demand or chat tools to qualify leads and obtain vital contact information for further discussion after the show. They can also leverage information in the buyers' event profiles within the event platform to further qualify them and determine the best follow-up strategy, using visitor analytics provided by VEP.
Don't Forget Pre- and Post-event Sponsor Marketing
Another great way to generate revenue for your association, as well as marketing opportunities for your sponsors is to create pre- and post-event sponsor marketing opportunities. Your event registration list is a valuable marketing tool for sponsors, but you need to balance their desire for access to this list with your members' desire to avoid being inundated with sponsor emails. A smart way to make this a win-win situation for everyone is to offer sponsored emails both before and after the event, so you are generating some revenue from the email correspondence you already need to send to your attendees to remind them of logistics or send them a post-event satisfaction survey. Sponsors can include ads in your emails that include a content marketing offer or an invitation to an upcoming webinar on a relevant topic.
You can also data mine your event analytics to identify the most engaging elements of your event and plan future webinars and content on the topics that attendees were most interested in. Additionally, your exhibitor engagement metrics will make it easy for you to see which sponsors had the best performance, and to up-sell them for additional sponsorships and partnerships in the future.