How Associations Can Shift to a Digital First Event Strategy

Kristen Wright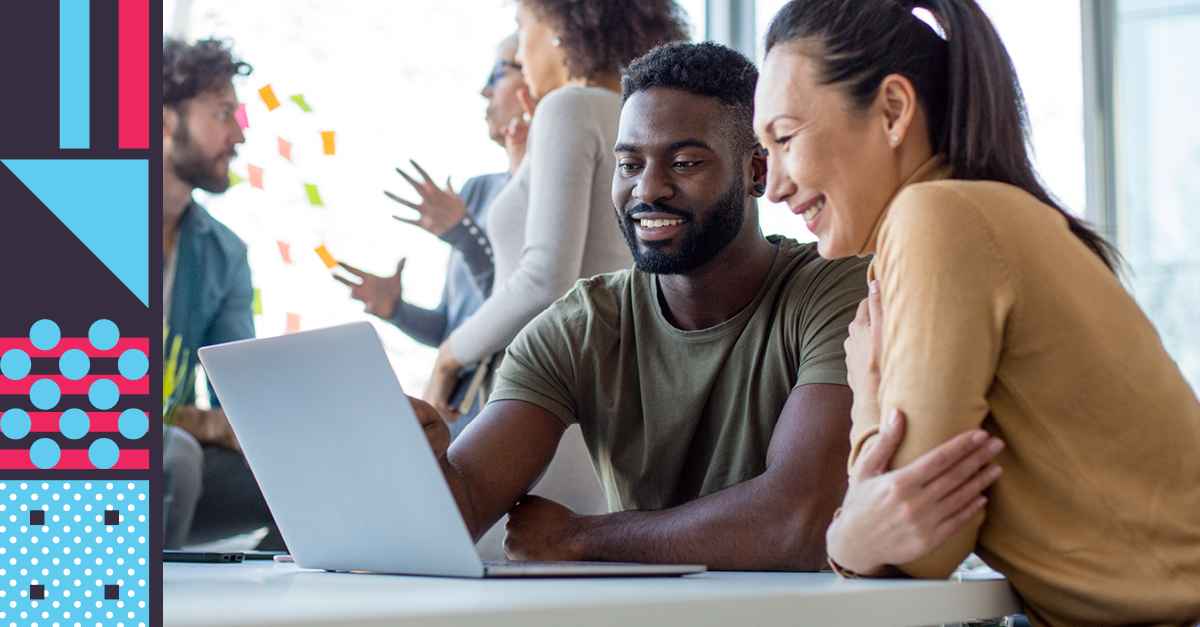 In 2021 and beyond, virtual events will grow in importance as part of our digital marketing mix, and we'll need to create more value for our associations, our members and our sponsors.
To dramatically improve results from event marketing, it is necessary for event planners to think differently – not just re-creating their in-person event on a virtual platform, but starting over from scratch and creating a digital first event strategy. It's a logical next step in the evolution of marketing, leveraging platforms and tools to target our audiences, deliver personalized experiences and get great insights into our customers via their digital behavior.
It's a Campaign, Not Just an Event
Begin with a campaign mindset, understanding that it is not just an event, but rather it is a whole series of touchpoints across a variety of media to recruit and engage participants. Start with a campaign brief, a calendar and a scorecard. Map out the attendee experience and the sponsor experience from beginning to end to ensure they are relevant and engaging.
Then, consider how to extend those experiences well beyond the event to re-engage with your content over time. Consider smaller, more frequent touchpoints where you can repurpose event content in different ways for different members of your audience, like roundtables, webinars, articles and videos. Leverage your data to personalize the experience for individual attendees.
Event promotion also needs to be reimagined for digital events to get more granular and personal in outreach to potential attendees. Because it's so easy for a virtual attendee to check in and out of your sessions – unlike an in-person event where they are a captive audience – you will need to promote individual sessions far more than in the past, and to tailor your ads, emails and social media posts to various attendee personas to get, and keep, their attention.
Set Clear Goals
Define what you want to accomplish with your event. For example, an event could be designed to retain and expand your existing membership, to attract and recruit new members, or to reach a broader audience beyond your association membership. Create and measure key metrics for every touchpoint of the event.
Consider measuring:
Attendance by current members who regularly attend your events, but also by members who don't typically attend in-person events due to travel challenges, schedule conflicts or budget constraints

Overall experience and satisfaction by attendees and sponsors, enabling them to build relationships and achieve their own objectives for attending the event, such as learning and networking

Brand impressions from your pre-event promotion, in-event experience and post-event follow up

Content consumption via event attendance, individual session attendance and content downloads during and after the event

Social media engagement and impressions

In-event engagement by attendees who participate in Q&A sessions with speakers and moderators, as well as those who engage in peer-to-peer discussions

Sponsor engagement, including booth visits, product/service information downloads, meetings set, and attendance at sponsor-hosted events and activities
The data you can collect and analyze from a digital event is far greater than what you can do with an in-person event, so be sure to leverage it to measure the impact and improve future performance.
Event Sessions and Content
Your agenda needs to be aligned with your overall event and attendance goals as it is critical to your attendee value proposition. In addition to the education and policy content you know is required for your event, think about how to crowdsource content pre and post event to enrich the communication and learning. Ask your members, vendors and sponsors to suggest (or sponsor!) content topics and build sessions around the most compelling and relevant ideas.
Keep in mind that a digital first strategy means you need to scale the event down to reduce Zoom fatigue. Both the overall duration of the event (think one day, not three) and the session length should be shorter. You can still organize the event in terms of topic tracks, but make sure there are easy ways for your attendees to personalize their experience and easily access the sessions and content in which they are most interested.
Create an opportunity for attendees to tell you directly what content they are most interested in at your event so you can enable their personalized agendas. Offer them one-to-one interaction opportunities to connect with peers, customers and vendors in networking sessions as well.
Engagement
To enhance engagement among your digital event attendees, you will need to work a bit harder than in an in-person event, but there are plenty of tech tools and creative ideas available to help you reach your goals. You will need to architect the entire event to create opportunities for two-way dialog, as well as creative and fun ways to lighten up the one-directional presentations.
The key is to design experiences that will keep attendees tuned in, despite the many distractions in their environment, including messages from co-workers, as well as children and pets interrupting while they are working from home. Your audience is not locked in a meeting room where it would be awkward for them to leave in the middle of a session – they can just background your event to answer emails any time they want.
Event owners should think like community managers. Consider how you can introduce attendees to each other in fun and organic ways. Determine how you can help get questions answered quickly and effectively. Find ways to connect attendees with potential solution providers in ways that don't seem too "salesy." You should also create peer-to-peer and attendee engagement pre- and post-event on social media and other channels within the event platform.
And make sure you have well-prepared moderators to seamlessly guide attendees through sessions that feature live speakers and also have interactive polling and Q&A sessions. You'll also need hosts to guide attendees from one session to another and to keep them entertained during breaks in activities by directing them to yoga breaks or networking lounges.
Sponsors
A digital first event strategy is critical to delivering better ROI to event sponsors, many of which were dissatisfied by underperforming events in 2020 that were hastily shifted from physical to virtual due to the pandemic. Sponsors are looking for new and better events that will achieve their objectives for sales, brand awareness and relationship building with your membership. They want to be freed from the confines of a virtual exhibit hall and enabled to interact with attendees more dynamically throughout your digital event.
The ability to present their thought leadership and join in discussions where they have valuable insights will generate greater revenue opportunities for your organization, and treating sponsors more like true partners will restore some of the goodwill that has been lost over the past year. Of course, you will want to protect your members with some community rules of engagement, but there is a balance that can be achieved to ensure sponsor needs are met more effectively. Check out the sponsor manifesto for more ideas on how to strengthen your relationships and opportunities with your vendors and sponsors.
Think Differently
According to a 2019 Forrester survey, 35 percent of US B2B marketing decision makers said events are one of the four most effective tactics for generating demand. The past year may have been one of the most difficult for event marketing in general, and for associations and membership groups in particular. But the most forward-thinking associations are thinking not only about recovering, but about transforming their event strategies to thrive in a digital-first world. When you reimagine your member experience and use a campaign mindset you can leverage digital events to generate more revenue, attendance and engagement more cost effectively than your in-person events of the past.
To take your marketing to the next level, think digital first.