Choosing the Right Hybrid Event Model for Your Member Experience

Kristen Wright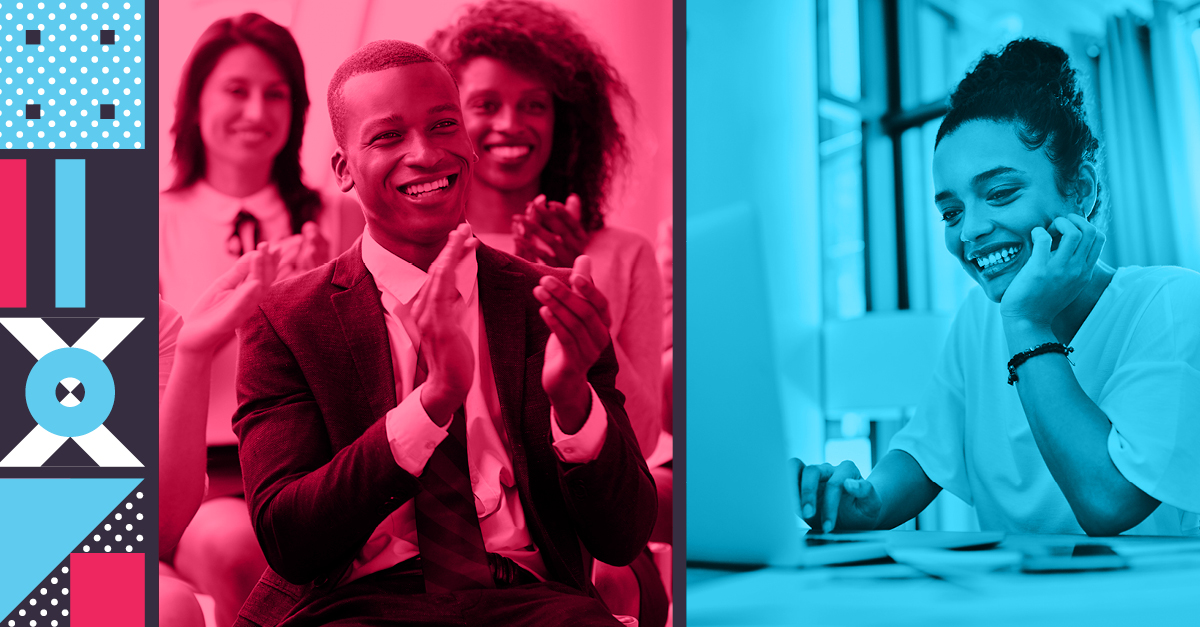 We are experiencing a significant market shift towards hybrid events. Many associations have recognized the benefits of a blended in-person and virtual approach to create more flexibility, reach more members, and extend the use of your content. Do you feel ready?
Myth vs. Reality
There is a common myth that hybrid events are defined as offering a virtual livestream of your in-person sessions. In fact, there are many different ways to deliver a hybrid event experience for your members.
The simplest definition of hybrid is a mix of in-person and virtual event components. And while that sounds easy, defining hybrid and executing it for maximum impact are two very different things.
Done well, a hybrid event:
Seamlessly integrates technology to create compelling experiences for both in-person and virtual attendees.

Maximizes the engagement of all audiences with customized and personalized content and experiences.

Extends your reach—and the value you deliver to members—by leveraging a broader scope of touchpoints.
There are a lot of ways to "do" hybrid and no one-size-fits-all approach. The path you choose will depend on your audience, your team, your budget, and above all, the objectives both you and your members want to achieve.
Hybrid Event Models
Here, we're offering the hybrid models you might consider to align with the member experience you want to shape.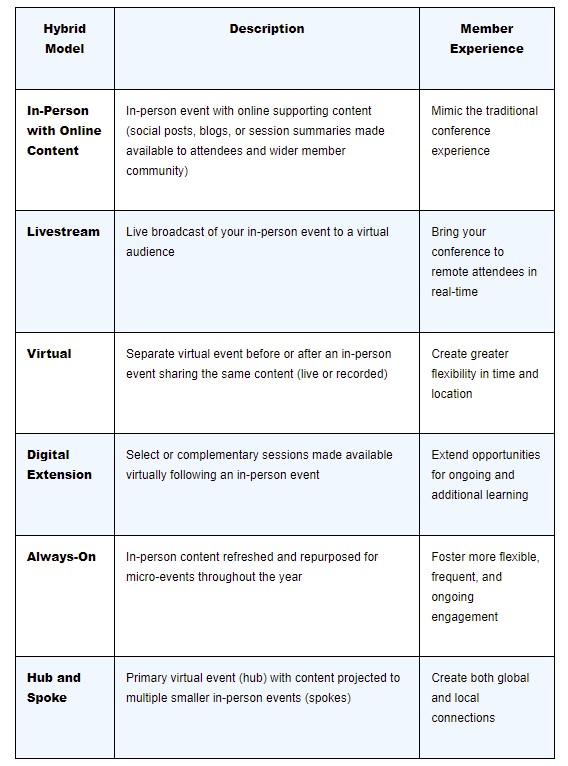 A Bold Perspective
At Forj, we believe the best member experience is "One Virtual, All Virtual." Put yourself in the shoes of your attendees in the room and via your virtual platform. How do they want to engage? Do they feel included? Do they feel seen and heard? This article from Forbes sums it up as it relates to remote work, and the same principles can be applied to your hybrid event experiences.
The hybrid concept certainly isn't new, but the options you now have to design hybrid events that are purpose-built for your audience are groundbreaking and innovative. With a member-centric approach, you can shape an experience that extends the value you deliver.